Chayam's Tea Exotic Blue Kit
Regular price

Sale price

Rs. 0.00

Unit price

per
10% OFF on First Purchase: FTP10 COPIED!
BUY 2 GET 20% OFF: BUY2 COPIED!
How it works?

- Organicer App's ICR text recognition system helps convert handwritten text on the Smart Planner's specially designed pages to Digital text with high accuracy

- The app and notebook work hand in hand to provide a seamless workspace
Smart Planner Features

Handwriting to Digital Text conversion:

- Write tasks on the "Checklist Section" and scan to convert them to Digital To-Do List on app

- Write notes on the "Notes" section and scan to convert them to Digital notes on app
Organicer App Smart Features

- Set deadlines, reminders for each task individually

- Assign task to team members and get notified when completed, no more followup emails, messages

- Easily edit handwritten notes and share with your team for better colloboration

- Email, WhatsApp, AirDrop or post on social right from the app
One-of-a-kind

You will be the proud owner of India's First & Only Smart Planner, a truly one-of-a-kind masterpiece.
Warranty, Shipping & Returns

- 12 Month Warranty on notebook's build quality, no questions asked that's Cuir Ally's promise

- Experience Cuir Ally's exceptional quality guarantee on every product

- 30,000+ Happy Customers Globally

- FREE Shipping for orders above Rs.999 Pan-India

- Easy Returns within 7 days
Customization for Corporate/Personal orders

We are manufacturers, therefore we can customize all Cuir Ally products with your Logo, Brand Colour & design changes.

To discuss kindly email at support@cuirally.com or WhatsApp us at +91 96000 27379
Share
We've been covered by Global Press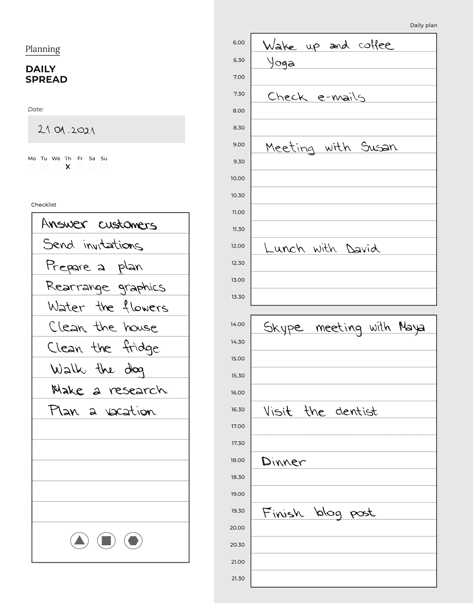 Scan and convert your Handwritten tasks to Digital To-Do-List
Just think how many times have you written tasks on your 'Normal' planner and then completely missed doing it because because you simply forgot about it?
Now, simply scan your tasks and convert it into to-do-lists on the Organicer app.
Set reminders and deadlines for each task so that you are on top of it!
Thats how beautiful & organised your tasks look on the Organicer app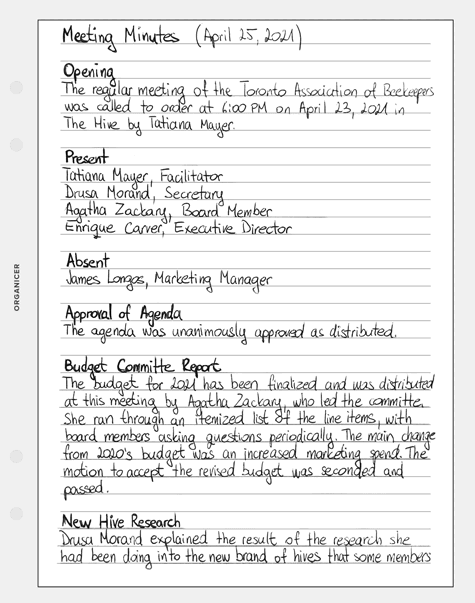 Scan & convert Handwritten meeting notes to Digital Notes
Re-writing the meeting notes on your laptop after a meeting is such a mundane task.
It's 2022, just scan and convert your handwritten notes to a digital note & add your team mates for further edits or simply email, airdrop and upload to cloud for future reference.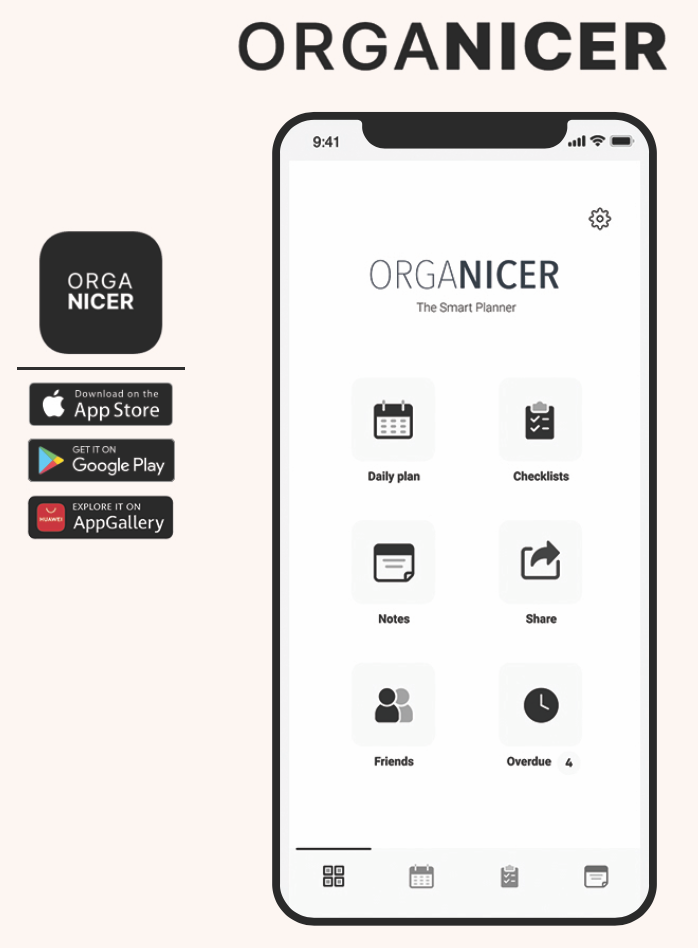 An app that lives up to its name - Organicer
Scan the QR code which comes along with the Smart Planner to gain lifetime access to all the paid features of the Organicer App.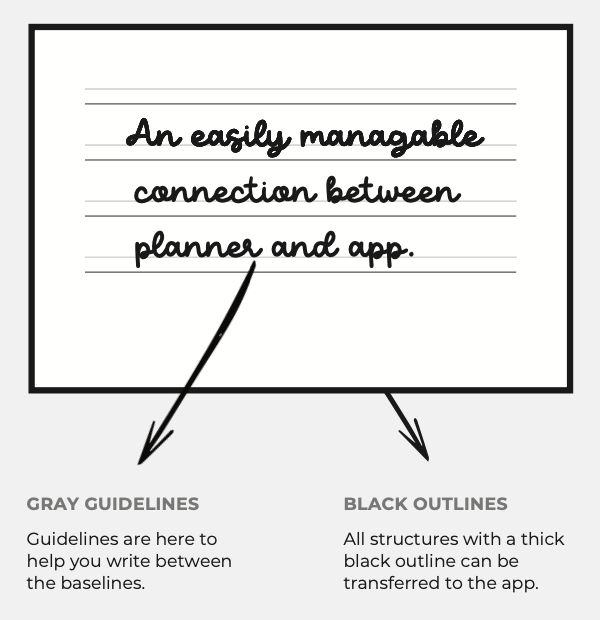 How to get best text conversion results?
Write neatly on the gray guidelines, without crossing the black lines below to ensure you get the best results.
We've tested it extensively and we are continually improving text recognition.