(AirTag Compatible) Voyager Smart Wallet
Regular price

Rs. 1,799.00

Regular price

Sale price

Rs. 1,799.00

Unit price

per
AirTag Compatible) Voyager Smart Wallet
10% OFF on First Purchase: FTP10 COPIED!
BUY 2 GET 20% OFF: BUY2 COPIED!
How it works?

The wallet has an integrated Smart Chip storage space designed to fit AirTag or our Chipolo Smart Chip.

The smart chip helps connect to your wallet to iOS/Android phones via Bluetooth just like your typical Bluetooth Headphone lending it a host of smart features.
Smart Features

 Apple AirTag Smart Features:

https://www.apple.com/in/airtag/

Chipolo Smart Tech Features:

-Get wallet loss alert notification on your smartphone to prevent wallet loss or theft.

-Double press your wallet to ring your phone to find it, even when your phone is on silent mode.

-Ring your wallet using the smartphone app or see it's location on app to find it.

-Take hands-free perfect group selfies by using your wallet as a selfie remote

-Find the last seen location of your wallet & your phone from any internet-connected device like Laptop, PC, Tablet etc.

-Compatible with both iOS & Android Phones.
Design Features

Voyager Travel Wallet Includes: 

-Free Sleek Metallic Pen worth Rs.100
-Free Voyager Notepad worth Rs.150

-100% Genuine Leather

Voyager Travel Wallet Fits:
-2 Passports, 8+ Cards

- Flight Boarding Pass

-Spare Sim Card & Sim Removal Tool

-All International currencies from Tall Japanese Yen to Wide Indian Rupee

-Pen & Notepad         
One-of-a-kind

You will be the proud owner of India's First & Only true Smart Wallet, a truly one-of-a-kind masterpiece.

Design Copyright No.: #L-103747/2021

Brands interested to license our design can contact us. Infringement of our copyrights will attract penal action.
Warranty, Shipping & Returns

- 12 Month Warranty, no questions asked that's Cuir Ally's promise

- Experience Cuir Ally's exceptional quality guarantee on every product

- 30,000+ Happy Customers Globally

- FREE Shipping for orders above Rs.999 Pan-India

- Easy Returns within 7 days
Customization for Corporate/Personal orders

We are manufacturers, therefore we can customize all Cuir Ally products with your Logo, Brand Colour & design changes.

To discuss kindly email at support@cuirally.com or WhatsApp us at +91 96000 27379
Share & Buy along with your friends to save more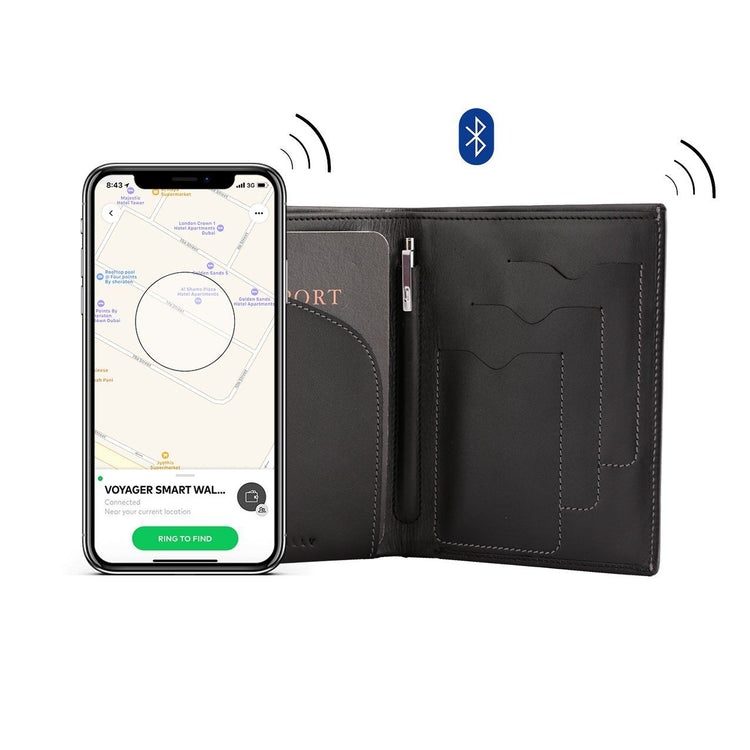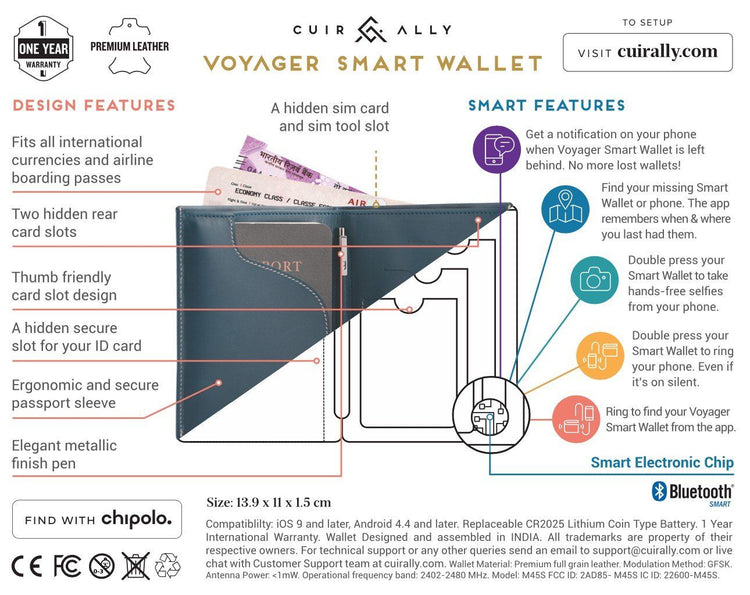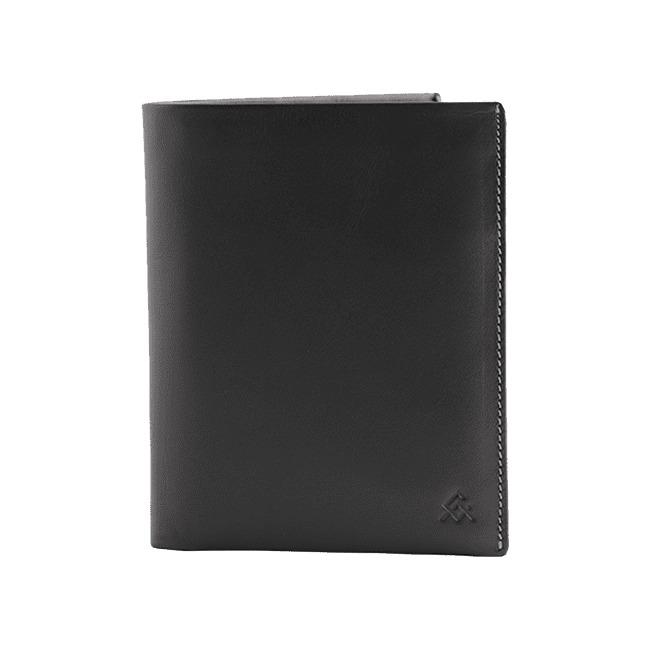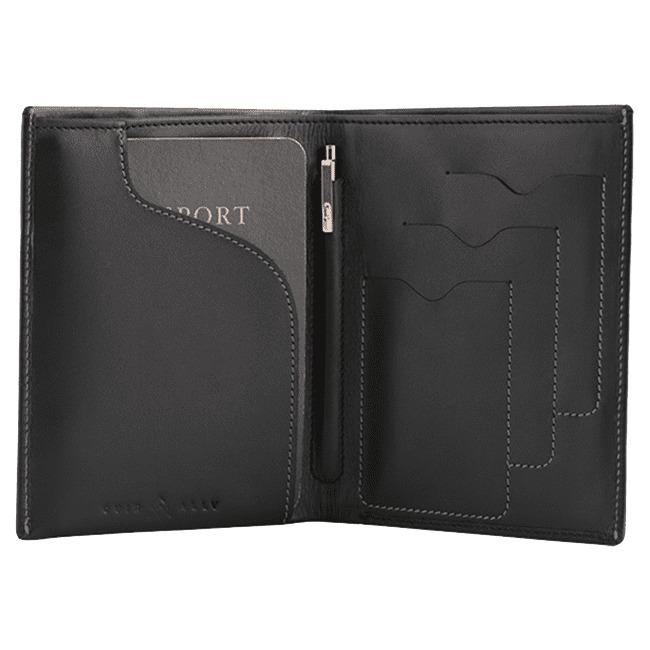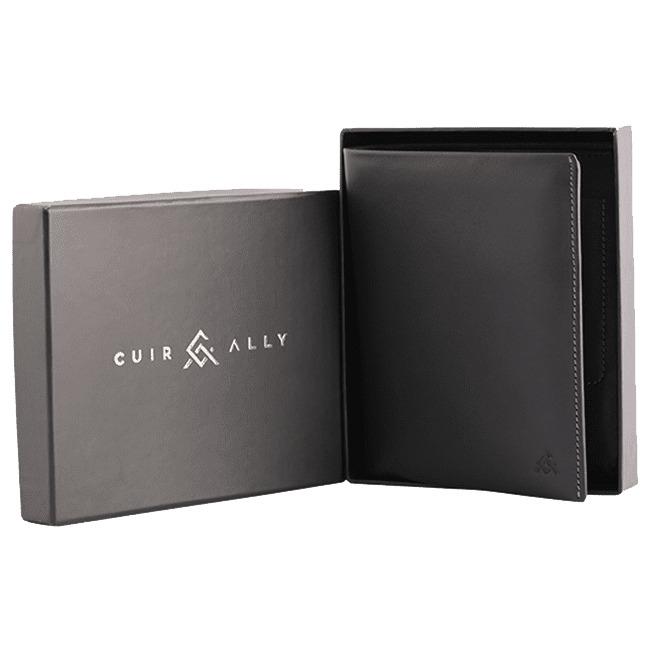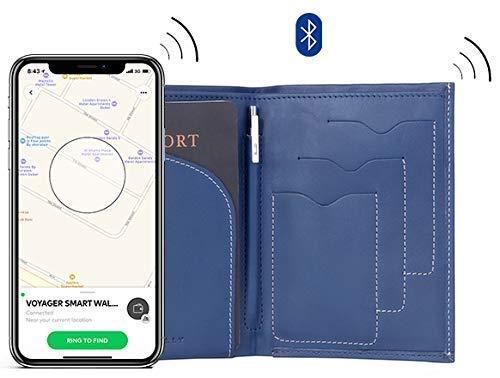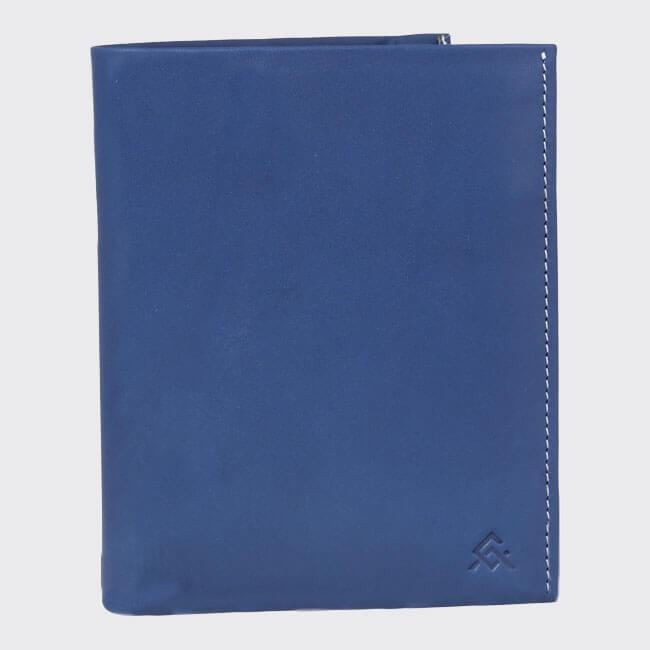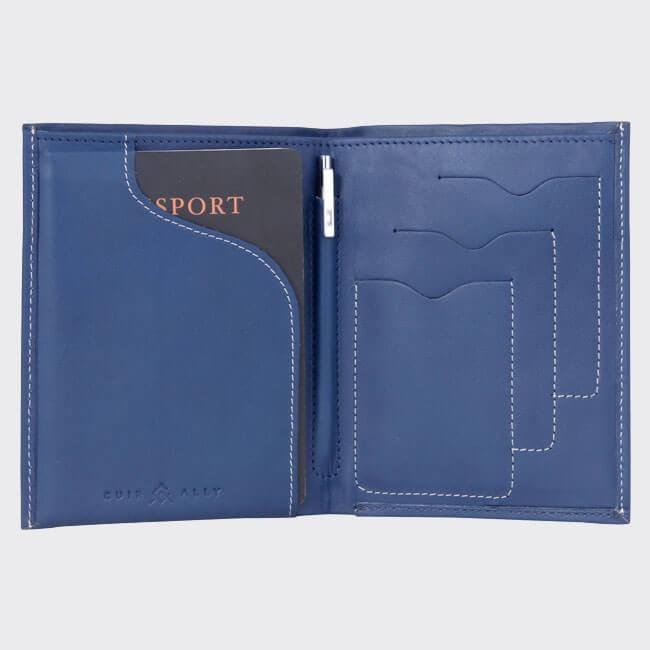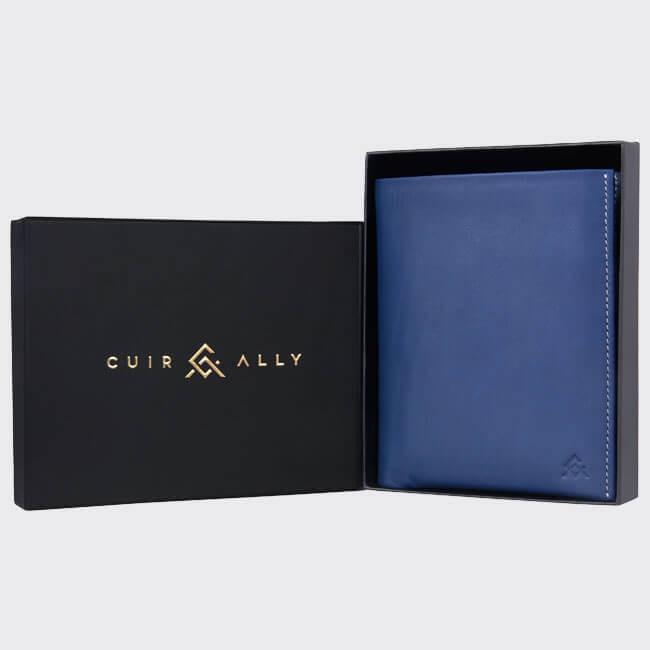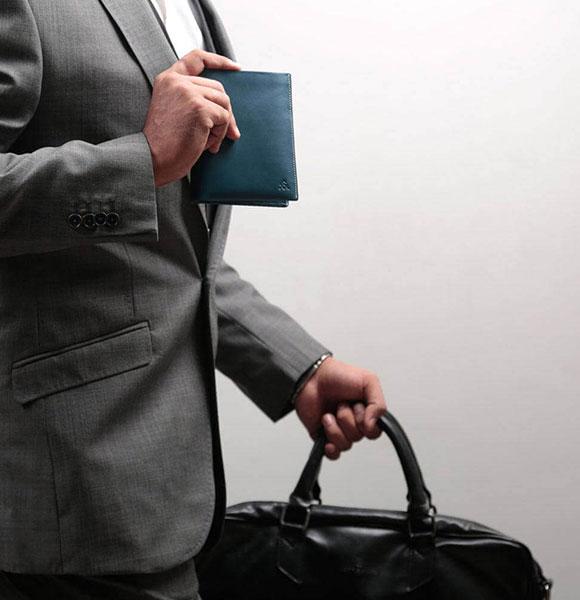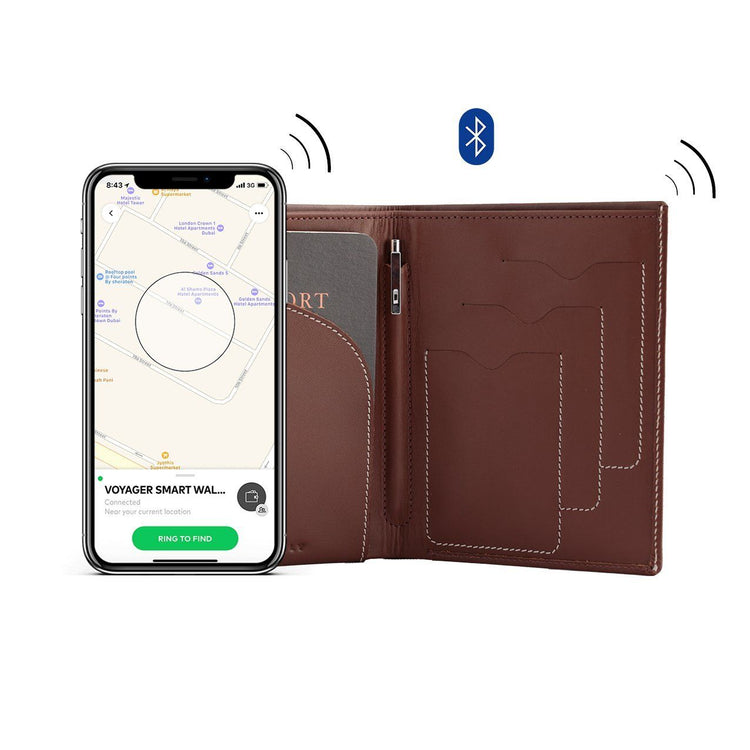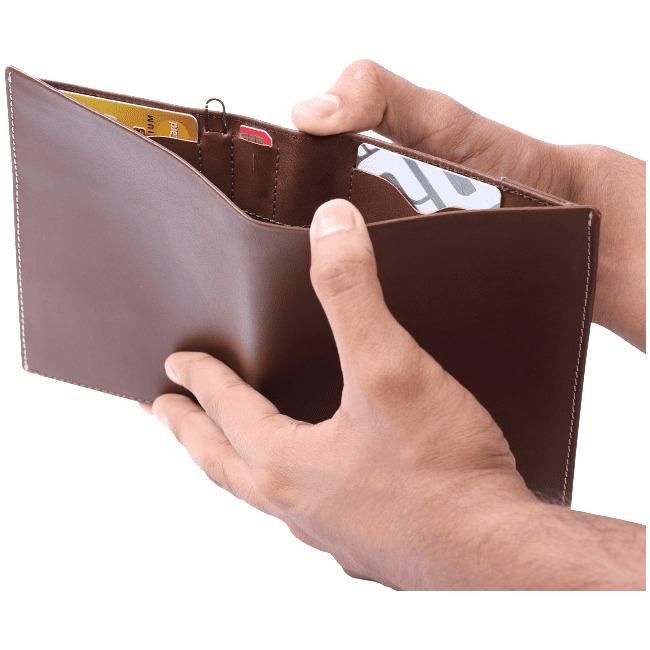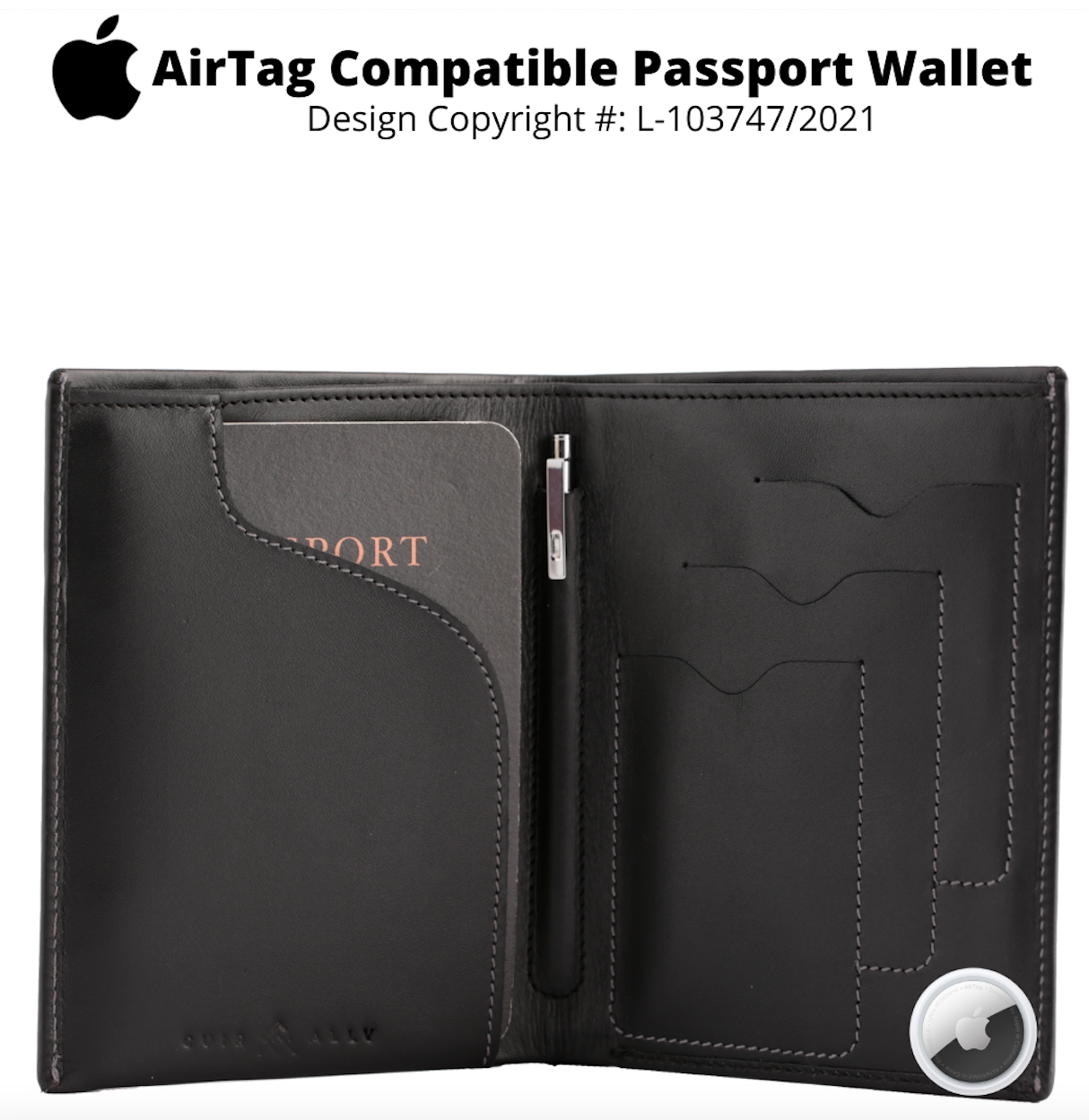 Ground-up AirTag Compatibility
Our AirTag compatible wallets have a concealed pocket which helps store AirTag without any ugly bulges while preventing physical & environmental damages.
Since 2016 we've been making Smart Wallets that are compatible with AirTag like Bluetooth Trackers.
With experience on our side we know this game better than the most!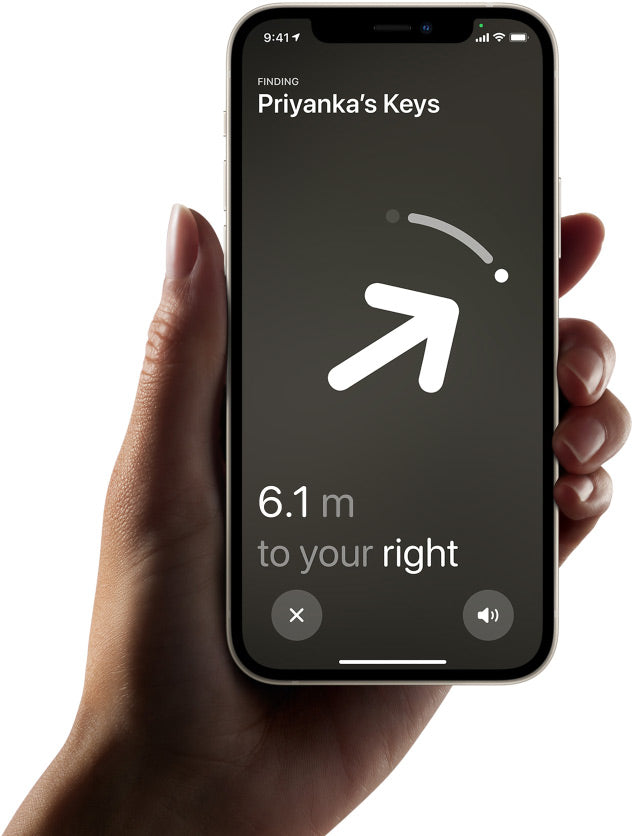 Find your Wallet using your Phone
If your Smart Wallet is nearby, your iPhone can lead you straight to it with Precision Finding.
You'll see the distance to your Wallet and the direction to head in - all thanks to Ultra Wideband technology *
Find your Wallet's last seen location
If you leave your wallet at a restaurant, cinema or even your office, the last seen location is saved on your phone.
Also, using the power of the vast Apple Find My network get a notification when it's detected by a device in the Apple network.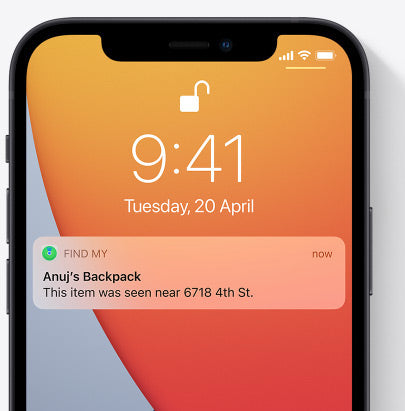 Get a notification when your Wallet is found
Just like your other Apple devices, Smart Wallet can be put into Lost Mode. Then, when it's detected by a device in the apple network, you'll automatically get a notification.
You can also set it so someone can get your contact info by tapping your AirTag with an NFC-capable smartphone.
What if your lose both your Phone & Wallet?
In such a highly unlikely situation, you can find your missing wallet and phone by using the Find My app on your Mac/iPad or by logging into your apple account on any other internet connected device